Astor Place Vintage
"Insightful, charming and wholly entertaining."
–Khaled Hosseini,
THE KITE RUNNER
Publisher's Weekly Starred Review
Lehmann's enchanting fifth novel tells the stories of two New York women a century apart, interweaving their lives through playful synchronicity and hints of the supernatural.
Kirkus Review
The past meets the present in Lehmann's work of feminist literary fiction. In 2007, 39-year-old Amanda indulges her interest in history by running a vintage clothing business in New York City.
Available at your favorite book sites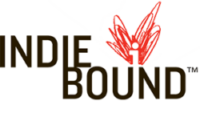 The Art of Undressing
"In this spicy drama of cooking, stripping, and family values, Lehmann shows that love conquers all — even awkwardness between a mother and daughter."
    — Houston Chronicle
"Worth buying for the shopping scene alone."
     — Seattle Times
Are You in the Mood?
"Stephanie Lehmann is funnier, smarter, sharper, more insightful, and a lot more honest than your ideal best friend"    –Pamela Redmond Satran, YOUNGER
You Could Do Better
"Just when the reader believes the story to be made up of exclusively light and funny moments… Lehmann switches gears and introduces true poignancy."
    –Maria Hatton, BOOKLIST "Witty, warm and irresistible."
    — Sarah Mlynowski, See Jane Write
Thoughts While Having Sex
"The novel is charming, funny, touching, sweet — post-modern and old-fashioned at once."
    — Alix Kates Shulman,    MEMOIRS OF AN EX-PROM QUEEN